Baugo Bay is the widest part of the St. Joseph River, at .72 miles bank to bank. This is the one place in St. Joe County where riverfront homes come with views that rival lakes.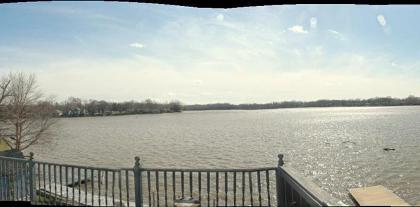 There are two riverfront homes for sale with Baugo Bay views at this time. 
One is 10586 Jefferson, which has a fun kind of lakehouse charm and shows evidence of mulitple additions and revisions. Â It's listed at $199,000.
The other is 10738 Jefferson, which has a more standard floorplan and a larger lot. It's listed at $249,500.
Want to know more, including the hazards to watch for when buying a home on the St. Joe River? Call or e-mail.