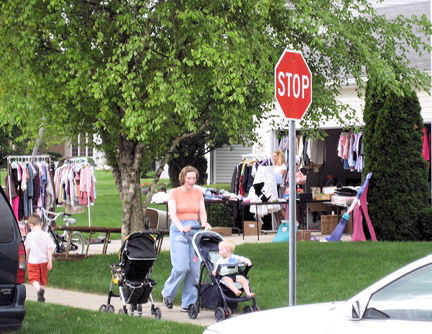 Hermitage Estates Neighborhood Garage Sale, Wheatly Drive
taken ~9 am, 6/8/2007
The garage sale season has started. The Hermitage Estates sale runs Friday, June 8th and Saturday, June 9th.
If your neighborhood has a multi-home garage sale you would like to promote on the South Bend Area Blog, contact me, Nick Molnar / nick@realst8.com / 574-309-3758.