Our wait continues for high resolution imagery from Google's satellite, but yesterday Google launched Street View for South Bend, Mishawaka and Granger Indiana. It lets you see the street scene at whatever site you are mapping.  They are static, and apparently were taken sometime last summer.
Here's a sample from downtown South Bend: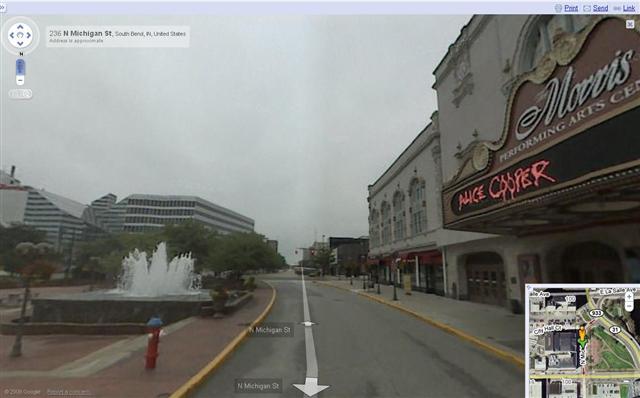 and one of my neighborhood, South Bend's Hermitage Estates: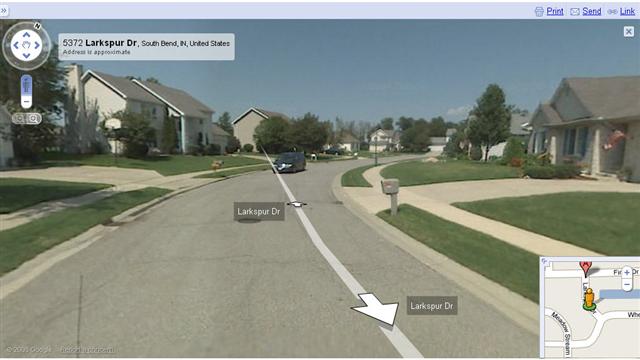 If you want to scout houses, buildings, or neighborhoods, it's the fastest way, and you can take a virtual walk around the block seeing what the Realtors left out of their photos.