"There's no such thing as bad publicity," but South Bend's profile in the New York Times as a case study in foreclosure gone wrong doesn't paint a rosy picture of the city.
Readers could easily get the impression that every house in South Bend looks like this one, which is bank owned and listed for sale at $9,000.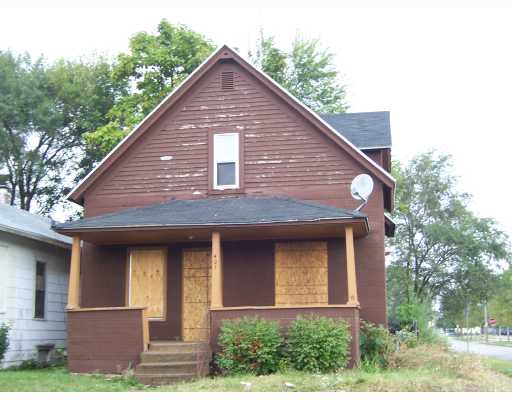 But that's simply not true. While there are homes that are beyond repair and which people fight not to own, there are also rehab opportunities, affordable homes in good shape, and luxury homes that would please most anyone. South Bend is a city with 105,000 people and 46,000 housing units. It has the expected range of housing.
Here are twelve more homes with South Bend addresses. They also aren't typical for the city, but I think they effectively counter the notion that all South Bend homes are in disrepair.