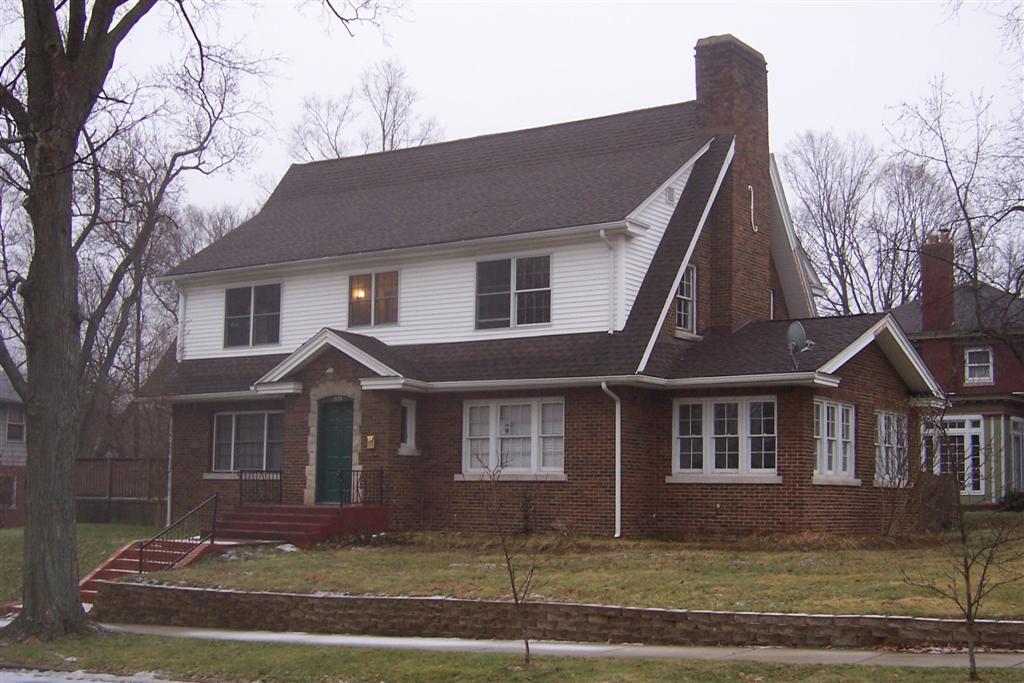 I write a lot about condominiums on the South Bend Area Blog, because it's an active market that I watch closely and because there aren't many good places on the web to learn about them.
In South Bend, a condo's primary appeal is its simplicity. For the same price you can usually find a larger single family home with a yard, but then you have to repair, maintain, mow and shovel. If you travel for work, use the property as a second home, or just don't want to spend time thinking about your house, then a condo makes sense.
Despite this focus on condominiums, we sell more single family homes than condos. It's a larger market in the South Bend area and we work with many families for whom a condo wouldn't be a good fit. The South Bend – Mishawaka – Granger area has an ample supply of homes from the affordable starter to the grand showcase. The only type of house I don't often see is a fully renovated pre-war home.
There are many older homes for sale, but they often have odd floorplans, don't have a bathroom on the main floor, have outdated kitchens and obsolete mechanical systems. Many are in neighborhoods that contain vacant and dilapidated homes. Some have been partially rehabbed and a few have been restored to their original look, but it's rare to find a home that has old world charm and lives like a modern house. It takes a lot of time and money to make such a house, so people who have done so tend to stay in them for a long time.
I'm currently involved in a project to create that old-yet-new house. As part of a small family team, we've purchased 1108 Woodside, a beautiful 1926 brick two story that was in heart breaking condition. No heating system. No functioning plumbing. No insulation. No kitchen. Broken windows. Very few walls that didn't need repair. A garage door that had been driven through? I think it may be the polar opposite of a condominium.
But it had an attractive face, a great floor plan and that one magic item – potential. We closed on the house December 20th, and plan to have it ready for new occupants by mid February. If you're interested you can follow our progress, learn from our mistakes and comment on our decisions at 1108woodside.com .