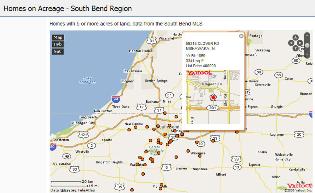 There are 47 houses on five or more acres listed in the Greater South Bend-Mishawaka MLS today. That is about 2% of the homes for sale in the MLS. They are priced from $128,900 to $2,300,000 and located from Rochester to the state line.
 
 
Want to know more?
Start with our map and detailed listing info.
Still not enough?
Contact me for your custom search – nick@realst8.com.