There aren't any big secrets to real estate. Like most fields there is a learning curve, the right tools make a difference, and it's helpful to have relationships with the key players. But the widespread belief that access to the MLS or secret lists of foreclosures is a reason to hire a real estate agent are flat false.
If you are planning to buy a property, there are many reasons you might want to work with a Realtor. Knowledge of the city and its housing stock, help understanding value and avoiding common pitfalls, and assistance with the myriad details involved in buying a house are good reasons. Not knowing how to research a property on your own is not one.
Veteran agents know they add value and provide service that smart people seek out. Agents with less to offer might think of their fees as a tollbooth and try to prevent people from working any way but through them. The very best empower people, then work with those who still prefer assistance from a professional. I say "Real estate transactions are complex and I can help you. But they aren't rocket science. If you've got the time and inclination to go it alone, here are some places to get started. If you later decide you want advice or assistance, let's talk then."
With that philosophy, here are five ways for you to start researching South Bend properties online.
1. Find out exactly where it is.
Google maps and satellite views are helpful, but not precise in pointing to an address. A better bet is to use a government agency's public GIS program (Geographic Information System). There are two options for South Bend properties:
The city of South Bend's GIS site is the simpler. Click search, type in an address and it will highlight the parcel on a satellite image. Type the owner's name and you can pick the parcel from a list of matching results. One drawback is that the data seems to be a few years old. You may not find information on current owners if the property has been recently sold, or anything at all if it has been recently constructed.

The Michiana Area Council of Governments hosts a more robust GIS site that covers all of St. Joseph and Elkhart Counties. It is a bit more complicated to navigate but is more current and offers more information if you delve into it (subdivisions, traffic counts, school districts and more).

2. Check out the area. If you start with a GIS service, you know the exact location of the property. Look at it on the public mapping sites. Bing has the best angled imagery of the South Bend Area (Bird's Eye View), Google Maps have the best street level views and satellite imagery above 200 feet or so, and MapQuest has the most recent satellite imagery if you are looking at newer neighborhoods.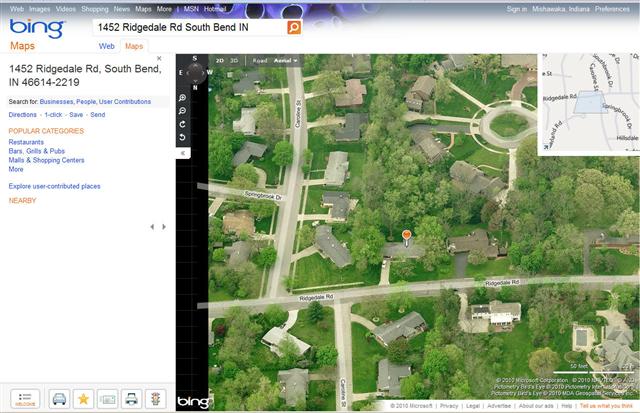 3.  Check the public records.
You can view documents recorded in the County Recorder's Office (think deeds and mortgages) using LandRecords.net . It costs $5.95 per search plus $1 per page you print.

You can find current owners, tax bills, assessed values and delinquencies using FreedomData. It's free for 30 searches, then you can buy searches two at a time for $5 or subscribe monthly for $10-$75.

The County Assessor has an online search you can check by address or owner. If you click on sales history in the left navigation pane you can sometimes see past sales prices, though when someone refinances their mortgage it is shown as a sale for $0 – don't be confused.

4. Check the national real estate sites. Though often outdated and inaccurate, Zillow and Trulia are worth monitoring. Zillow says my home has an assessed value of $257,900 and Trulia says it is 786 square feet – both very wrong. But the sites display "For Sale By Owner" homes, "Make Me Move" prices set by owners and information on rentals. RealtyTrac often shows homes no longer for sale, but can be useful if you are trying to learn the foreclosure market.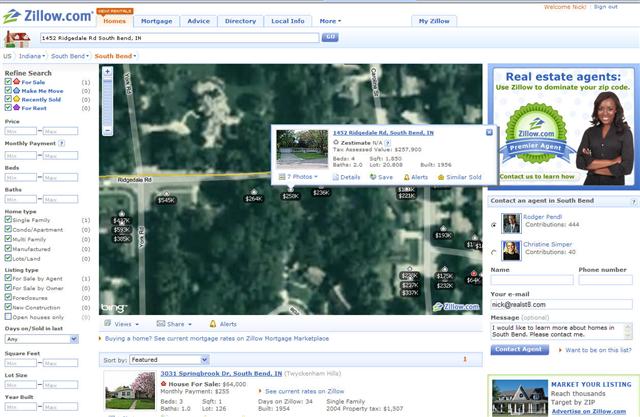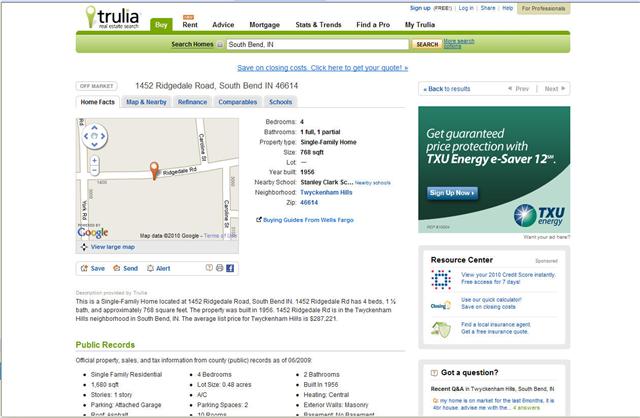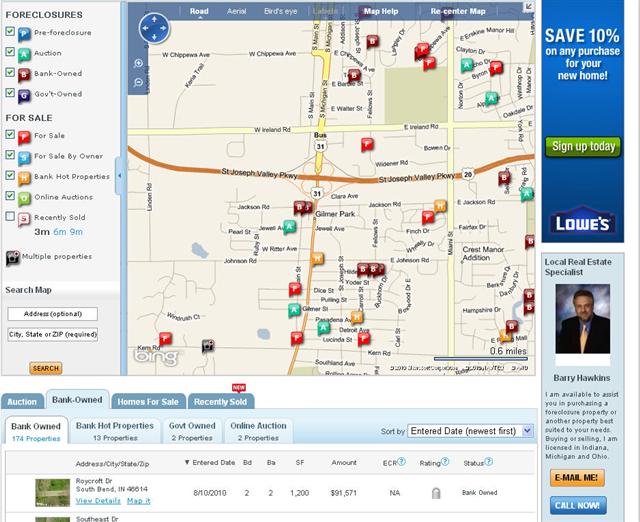 5. Check the MLS. The Multipl Listing Service is a database Realtors use to share information about properties and guarantee payment to buyer's agent upon closing. It is not a public site, but most real estate brokerages offer limited search functionality of all properties currently listed for sale with a member Realtor. In this case that would be any of the ~600 members of the Greater South Bend – Mishawaka Board of Realtors. If a home is listed for sale, this is an easy way to see 12 photos of it (the current limit in our MLS) and basic property information. The Realst8.com MLS search is better than most with map-based searches, simple navigation and we don't require registration.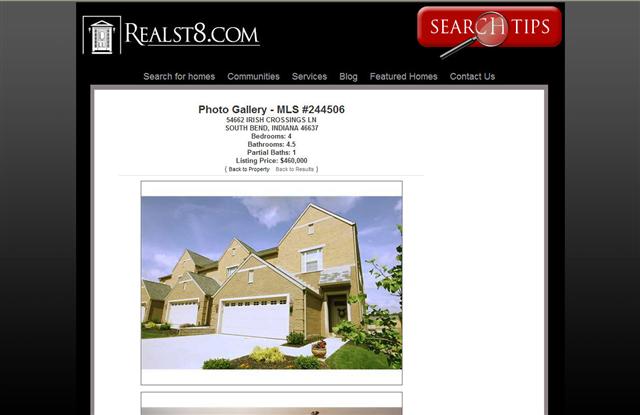 I could write tips and tricks for each site but the best way to learn them is to dive in and start searching. With just a few minutes of practice, you'll be able to dig up some basic data on most any property in South Bend. Just remember, it will take much longer to understand the context of the data:
Is this a "good" price?
How does it compare to the neighboring homes?
What are the most common flaws with properties from this builder/of this style/era?
Does this property manifest any evidence of those flaws?
What was on and near this site before it was developed (a cornfield/golf course/EPA superfund site)?
and so on…
Happy searching. If you'd like guidance, contact us. If we can't take you past the simple data to a better understanding of your options, including their benefits and drawbacks, we won't waste your time. But if you're looking in one of the markets we serve:  South Bend, Mishawaka, Granger and (near) Notre Dame, we should talk.