January marked the lowest sales volume in the South Bend – Mishawaka – Granger Area MLS in recent history, coming in at $11.46 million (full report). Many people have been holding their breath to see what happened in February. And…nothing did. February's sales were remarkably similar to January's with 131 closed sales for $11.16 million in volume. That is lower, and technically a new low, but essentially the same as last month. Now everyone can wait to see if sales pick up in the Spring months starting with March, if they hold steady, or if sales come screeching to a halt.
The highlights
A Stadium Village condo sold for $495,000 – the highest price for a townhouse or condo in the area, and the highest priced sale in February by a wide margin.
The lowest priced sale was $2,900 for 309 Hamden Ct.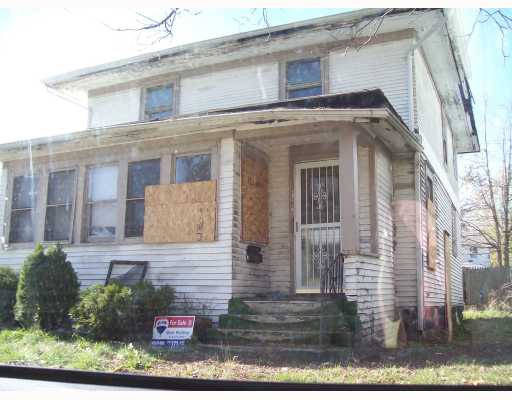 64 of the sales, nearly half, were for less than $50,000.
The full report
Here is a scatter graph of every sale, by price.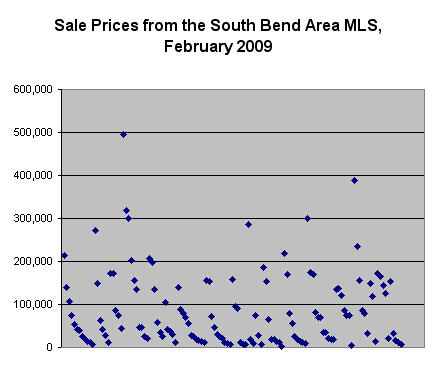 Condos and Townhouses
Besides the sale at Stadium Village mentioned above, there was just one condo/townhouse sale – at Somers Square on the south side of South Bend, at $122,000.
In short, February brought no answers to those waiting for them, and not too many sales when compared to the recent past.