This morning there are 2,881 residential properties listed for sale in the South Bend Area MLS. If you want to buy them all it will set you back $426,130,673.
In August, there were 340 closed sales through the mls. The combined total price was $37,333,036. That's about 12% of listed homes selling in a month, though only about 9% by price. That probably means the lower priced properties are selling best.
Single-family homes
323 sales in August for $33,882,823.
24 sold over $250,000
106 sold for $50,000 or less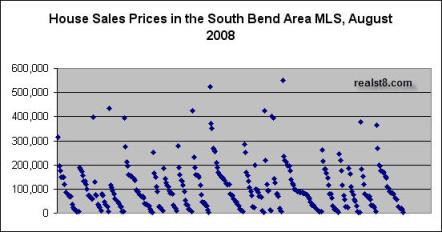 Condos / Townhouses
August had 6 sales through the mls, adding up to $1,988,463.
4 were at Irish Crossings.
The others were upgraded units at Woodbridge and the North Shore Club.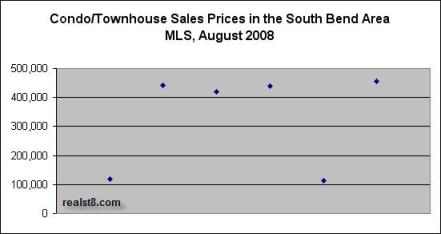 It's worth noting that not everything sells through the mls. That only contains data on properties sold through a realtor. There are for sale by owner and for sale by builder properties that won't be reflected in the numbers. That said, it's the most complete data set readily available. You could go to the courthouse and search the sales disclosure forms, but barring that reading our monthly reports and the comments will give you a good sense of the market. Need to know more to make a smart selling or buying decision? Contact us.