Month over month things look much better – sales are up 23%. Year over year things look much worse – sales are down 35%.
April 2009 saw 219 closed sales through the South Bend Area MLS and $21.04 million in sales volume. That is markedly higher than this year's earlier sales numbers, but only about 65% of April 2008's $32.45 million in sales. It is also roughly half of 2007's $42.74 million in sales.
Sales continued at the lower price segments of the market:
57 sales closed under $25,000 this month. Previous year's Aprils closed 43 (2006), 53 (2007) and 60 (2008) sales under $25,000.
This month's high price sales were $550,000 for a 93 acre Lakeville farm with 2 houses and mulitple buildings.

More typically, the higher price sales included a $520,000 sale in Woodland Hills and 5 sales in Granger and South Bend between $290k and $410k.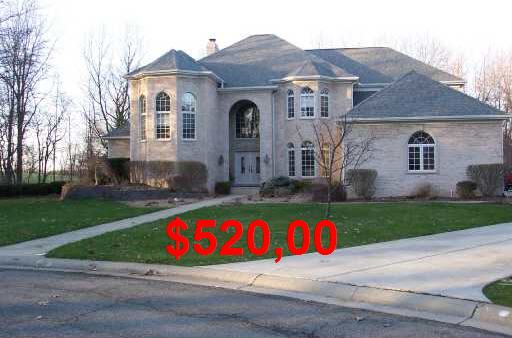 The lowest price sale was $6,600. There were 15 cash sales at or below $10,000.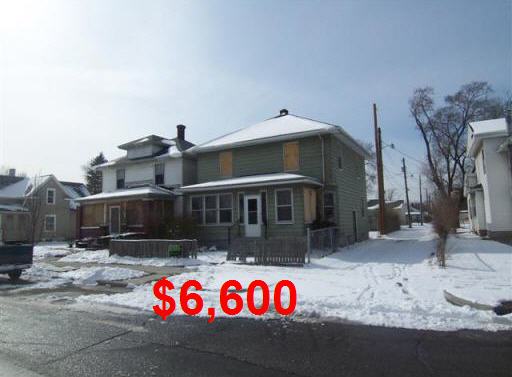 It was a rough month for Notre Dame condos. The North Douglas condos seem to be headed for a sale and conversion to apartments. There were only two sales that could be considered Notre Dame condos. One at the North Shore Club, a 1,210 square foot 2 bedroom for $90,000. The second wasn't properly a condo, but a Pendle Woods villa (free-standing like a house, but with a HOA that includes lawn care like a condo) for $292,900. Construction continues at the newNotre Dame condo projects: Irish Crossings, Stadium Village, Ivy Quad and Eddy Commons.
Here's the scatter graph for all the sales prices at a glance.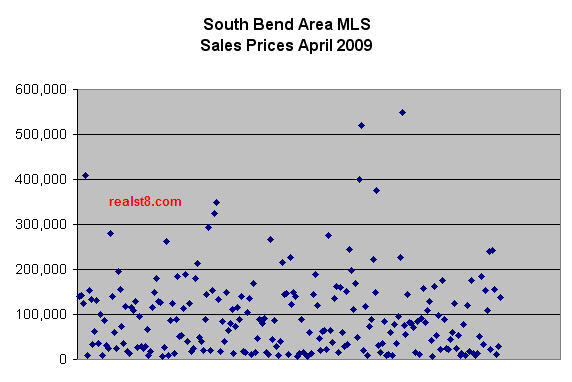 And a breakdown of how the purchases were financed. Cash is king, but FHA is on the rise. Sellers, that matters because FHA loans come with more rules. There are guidelines and regulations that could force further inspections, repairs and appraisals. In these cases, you can participate or risk your buyer losing their loan and you losing the sale. Rehabbers who are selling after holding a property less than six months need to be especially aware of this.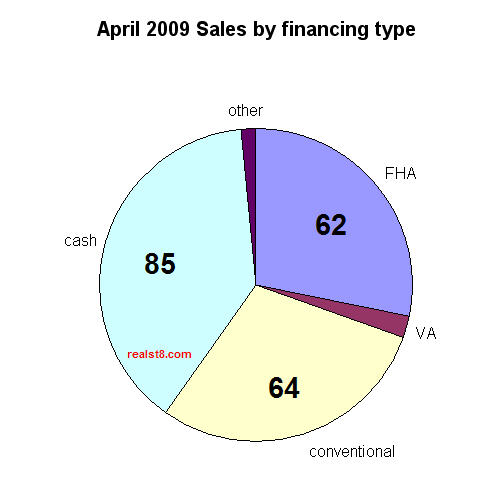 And the long term graph.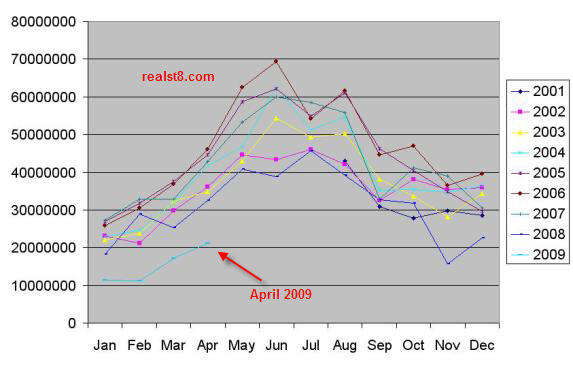 That's the best and most current public report you'll find on South Bend real estate. If you need more info, an analysis of a niche market, or professional assistance buying or selling property in the South Bend Area, contact a realst8.com agent.