Do you ever see a "For Sale" sign and want to know the price? But not enough to call and risk listening to a salesperson in high gear?
If so, bookmark the new realst8.com quick search. It's a simple address search of the area's MLS. That's Granger, Lakeville, Mishawaka, Osceola and South Bend. Just type in the full address or street name, pick a city and click search. You'll get a map, photos and basic info on any home listed for sale in the South Bend Area MLS. You won't get spam, a registration form, or a hard sell. In fact you won't have to deal with anyone.  Here's a screenshot: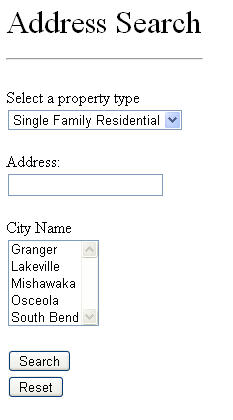 If you want more search options, use our full search of South Bend Area Homes for Sale
And if you want professional assistance at any point, call 574-217-4770 or send an e-mail. That's the only time I'll ask your name and contact info.