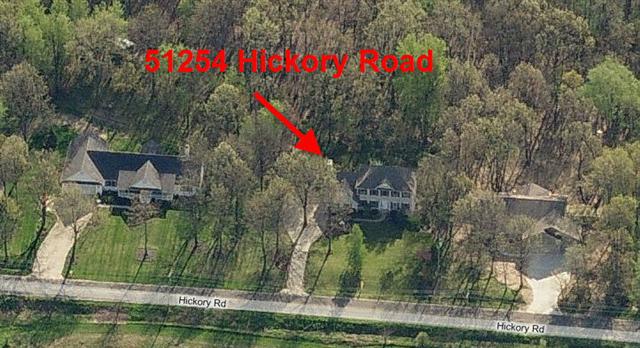 Not all foreclosures in the South Bend area are in desperate shape. Banks take possession of many homes and some of them are quite nice. For those of you not familiar with the South Bend area, Granger is South Bend's affluent suburb. It also has foreclosed homes that are for sale.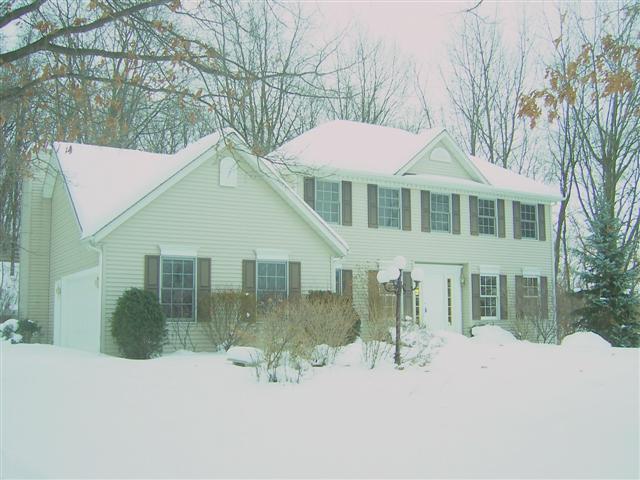 One of these is at 51254 Hickory Road. It's listed by Kathy Poznanski with RE/MAX 100 for $168,000. Â That makes the asking price $79.01 / square foot. Â It was previously marketed for $276,900 and $219,900 without selling. Â The only recent sale I found nearby was 51170 Hickory, which was built the same year, has the same lot size, the same 2-car garage and a seemingly similar finished basement. It sold for $185,000 in 2004 despite having 450 fewer square feet and 2 fewer bedrooms.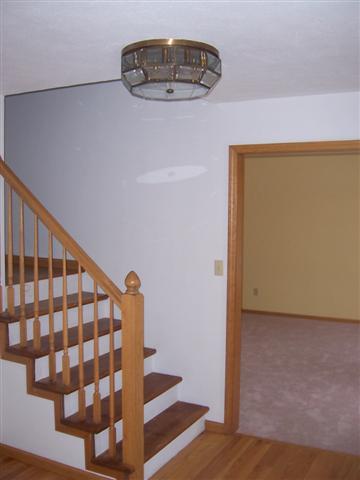 The location is off a somewhat busy street, which appears to have a daily traffic count of 1,348 vehicles. But it is across from vacant land and backs to a wooded area. The treed lot measures 110 x 290 and previous listing describe a very private back yard with terraced flower gardens that "would be perfect for a wedding," and "make a great backdrop for those backyard parties". It was all covered in a foot of snow during my visit.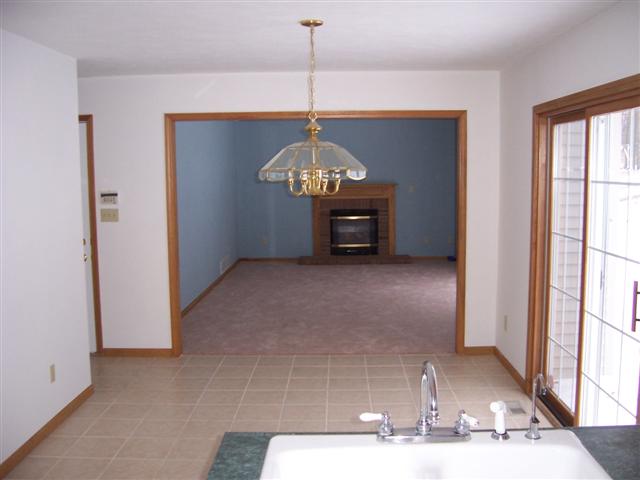 The home itself is a mid-tier Granger house, a 2,124 square foot 4 bedroom, 2.5 bath 2-story built in 1997. It appears to have new carpet. The paint, walls, and ceilings are in good shape, and I didn't spot any obvious defects as I walked around. The kitchen is open to the dining and living rooms, but it is on the small side and the sink seems to be in an odd place. The basement is nicely finished, one room has a fireplace and built-ins. The lot is graded so the basement has a door to the rear yard, but so do the living and dining rooms on the main floor.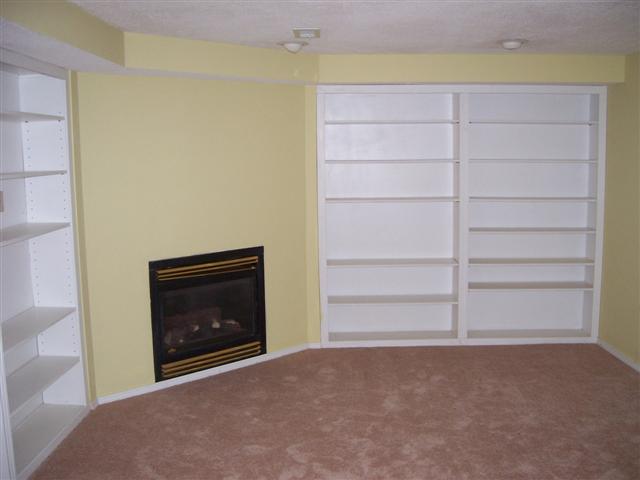 Want to see more photos of this house, to ask a specific question, or to learn more about South Bend foreclosures? E-mail me at nick@realst8.com or call 574-309-3758.