The fall in real estate prices has been tough on many people who purchaed homes near the peak of
the market, especially those who bought with little or no downpayment. And it's going to take some time before we regain any balance between the demand for homes and the number for sale.
It's a well covered story, and it's easy to find articles highlighting how the distress in the housing market has decimated communities, leaving vacant and abandoned houses, increasing crime,and generally creating a downward spiral for the neighborhood. The coverage ranges from the lively, to the scholarly, to the picturesque.
But, foreclosures and other distressed sales have been a net positive for neighborhoods with resale demand and have led to the rehab of many homes. In some places, once prices fall enough to be considered a bargain purchase, houses quickly sell to people with the ability to make repairs and upgrades – either for themselves or as an investment which is rented or resold.
In South Bend, the neighborhoods of Twyckenham Hills and Broadmoor are examples of this healthy phenomenon. I've seen homes that sold around the peak in 2006 go into foreclosure, sell for about half their earlier sales price, then undergo a complete renovation including new furnace and a/c, and finally sell for less than the 2006 sale. The investor is rewarded for her/his efforts and the end buyer gets a better house at a lower price. There are other scenarios, but they generally yield homes that are better than before and neighborhoods that have more attractive, updated homes.
Here is one example, at 2910 Hilltop Drive: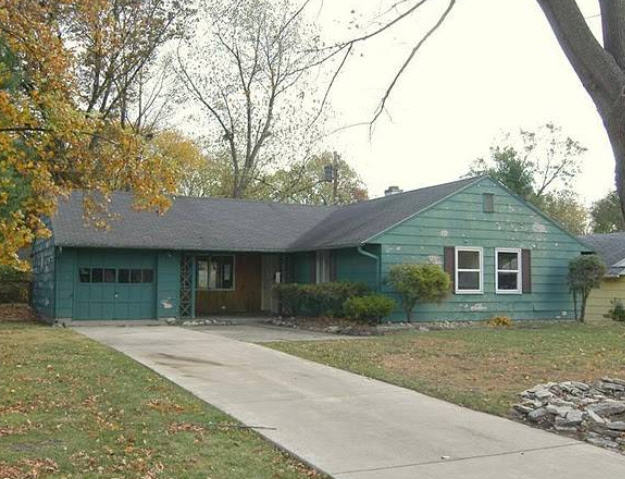 Slideshow of "Before and After" photos
The house was empty for at least two years and owned by an individual in Hollywood who neglected it while waiting for someone to lease-option it. It was an eyesore to the neighbors and had several code violations that weren't being addressed. Eventually the house went into foreclosure, attracted multiple offers and quickly sold. With partners, my wife and I bought it and we spent two months and one third of the purchase price making it a nice home again. It is for sale now for $85k and I'd expect it to sell within a few months. Final result: an empty, ugly house turns into a nice home for someone, the neighborhood looks a little better and with some luck, we make a small profit for our work. When this happens ten or twenty times within a few blocks it can transform a whole neighborhood.
Here is a map on which I marked homes which I know have had extensive renovations in the last
few years: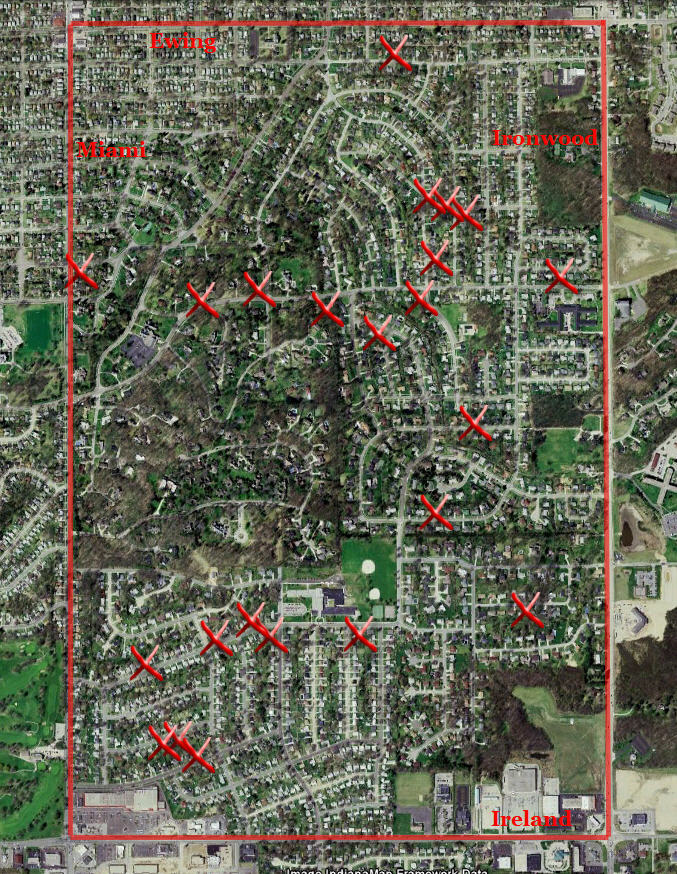 They aren't all foreclosures, a few are estate sales in which the owners wanted to make no repairs. But those often have similar prices and needs as foreclosed houses. I'd estimate 3/4 of the renovations on this map are for resale, 1/8 for rentals and 1/8 someone bought for their own use.
Those are just the homes I know about because I was involved, know the people who were, or watched the work as I walked the neighborhood and followed sales in the MLS. I am sure there are more that I missed or that could be found with some analysis of sheriff's sales, MLS and public records. But those 24 examples alone are enough to improve the whole area. And if they hadn't sold and had fallen into disrepair, they might have been enough to push the area towards a decline.
In short, in neighborhoods like Broadmoore and Twyckenham Hills, foreclosures lead to improved housing stock and more attractive neighborhoods.
The mission for rehab-focused-investors is to locate the neighborhoods that have bargain purchase opportunities and can also justify higher sales prices after cost effective upgrades.
The question for policymakers is what leads to this fortunate situation and can it be replicated in other neighborhoods?