723 Park Ave in South Bend was built around 1888. You can read about it's first owner, who was one of South Bend's first builders, George Hodson,  a carpenter and contractor by profession in a book on the history of South Bend. You can read the plaques that proclaim it the historical "Hodson's Castle" next to the front door. You can find it in the historical preservation committees guide to the Chapin Park neighborhood. It's even on the neighborhood's walking tour, called out for its "vigorous ornamentation."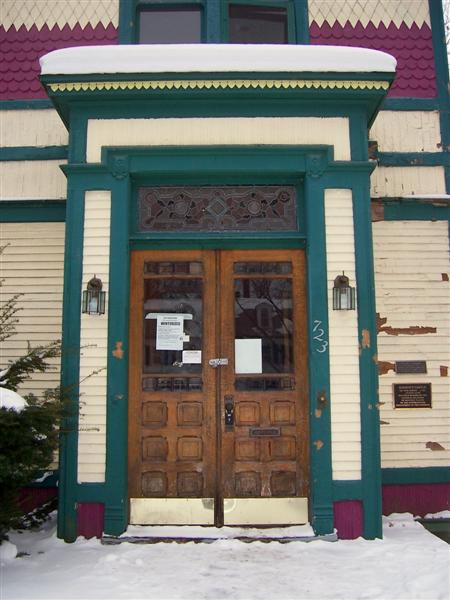 Unfortunately the home's best days may be behind it. Unless it can find another owner with construction expertise and / or deep pockets it will end up a vacant lot. South Bend winters are hard on unheated homes, especially those with plaster walls that crack and crumble after multiple freeze -thaw cycles. But the neglect at this property goes beyond simple emptiness. There is grafitti on a few upstairs walls, a collapsing kitchen ceiling, and plenty of actual damage and deferred maintenance throughout.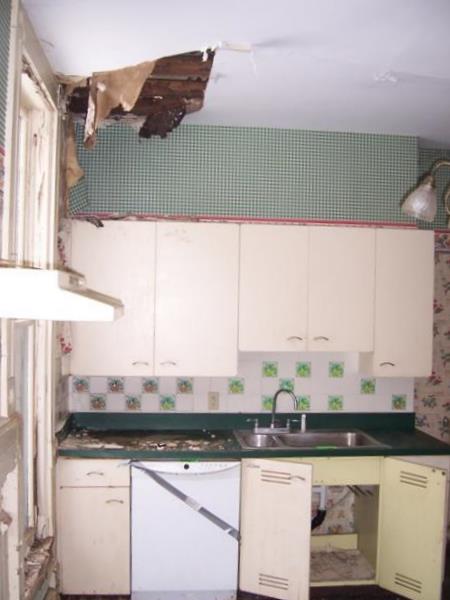 Beyond that, you can see in the basement the size of the original furnace approached that of some condos. There is a boiler next to it that looks modern, but the simple scale of the original furnace, the 3,200+ sqaure feet of high-ceilinged space, the likely lack of insulation and the dozens of single pane windows might make most people scared to see the heating bills.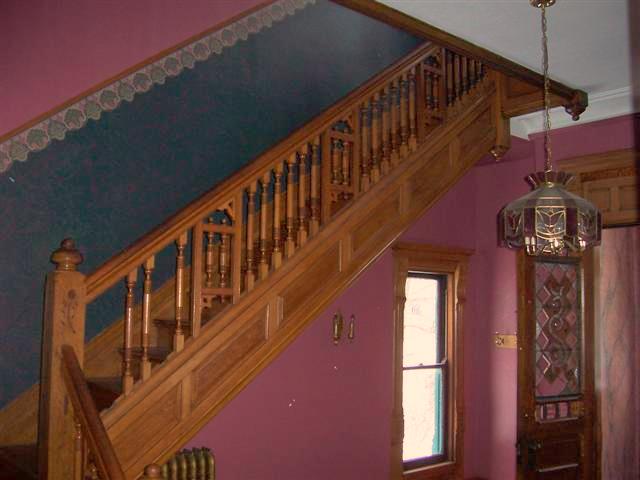 A final fright is the tax bill. I phoned the treasurer's office and there is an outstanding bill of $11,486.79,including a $7,500 fine to code enforcement. On a property with an assessed value of $95,800 that is quite a balance. While the overdue amounts would be paid at closing, these sums merit a close watch on the prorations and future tax implications to any buyer.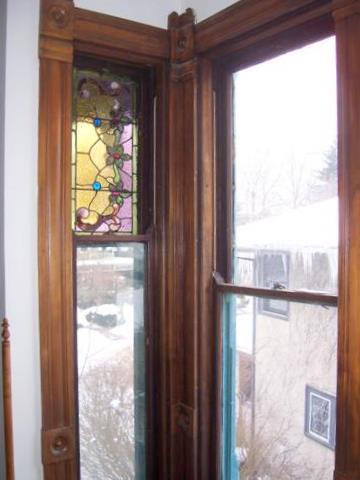 So with all that, why highlight this property? Beyond the decaying grandeur is simply the price. It's listed by Andi Marschand with For Sale Real Estate and an asking price of $50,740. Assuming the tax record's 3,288 square feet is correct, that makes the asking price for this house $15.43 / square foot. That price allows a lot of room for repairs.  But with this house, be certain you're up to the task.