South Bend has hundreds of homes priced below $75,000. A few of these are within a mile of the Notre Dame campus. There are currently 12 such homes available and to explore what is available, realst8.com toured homes for sale on Corby Boulevard Friday, October 19th.
Briefly, we tried to see five homes. We got into just four because one had a aggressive dog next door penned only by a flimsy fence and we decided to move on. Of the homes we did see, one was rehabbed, one was in disrepair, and two were only half-cleared of the former occupant's belongings. One also left us with jumping insects on our clothing.
One note, these are not my listings. This is simply an attempt to provide an objective view of several representative properties. If you are the broker for one of them and prefer I remove it from the list, contact me at nick@realst8.com.
1364 Corby / 1672 sq ft / 3 br, 1 ba / $65,000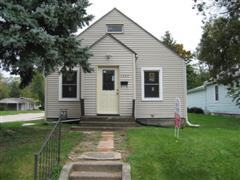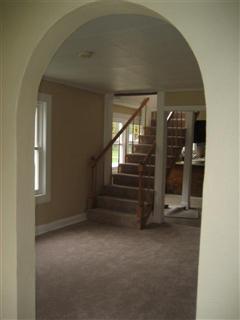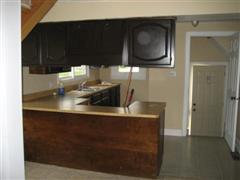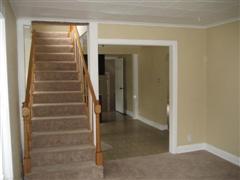 This is the best rehabbed of the homes we saw, unfortunately the stairs were moved to a central location that took away from the living and dining spaces, and the detail work was only moderate in quality. The home has a number of newer features, from the front door to the carpet and paint to the windows. There are three rooms upstairs, and a clean, recently painted basement. The main floor has a kitchen of moderate size without appliances. The dining space would be an asset if the staircase didn't intrude into it and the living room.
719 Corby / 768 sq ft / 2 br, 1 ba / $35,000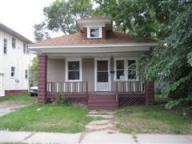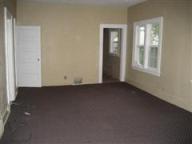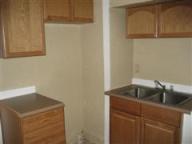 About half the size and half the price of 1364 Corby, with a better better plan but in poorer repair. Its entrance is past a porch that could be pleasant but needs attention. The home has a fortunate location, next to a rehabbed home and across from several attractive homes and one undergoing major reconstruction. Inside there is a mix of old and new windows, carpet that should be replaced, and irregular waves in the walls. The tiny kitchen is only somewhat functional. However, at $35,000 it seems a priced to reflect its shortcomings.
607 Corby / 1272 sq ft /5 br, 2 ba / $66,000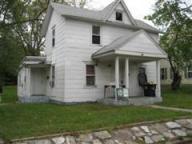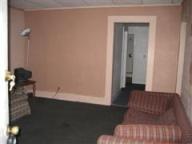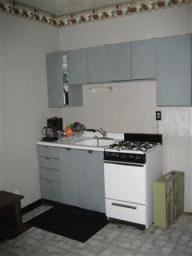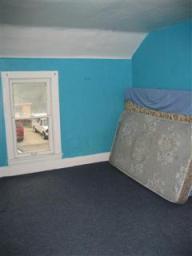 A moderately sized house in reasonable repair, with a slightly odd plan. The main floor has three bedrooms and a full bath, and the upper level has two small bedrooms and a half bath. Together you get the feel of a rooming house without much shared space, or a college house. The basement is sufficient to hold the mechanicals, but little else. It smelled like natural gas, so we didn't stay long enough to make further evaluations.
519 Corby /1970 sq ft / 5 br, 2 ba / $74,000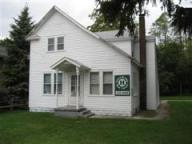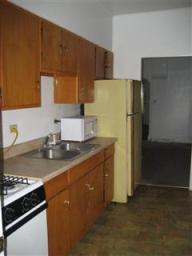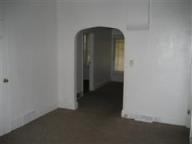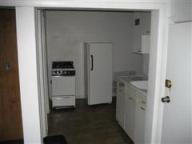 This house is set up as a duplex with a living space, kitchen and bath on each floor. There were efforts to improve this home, including newer linoleum in the kitchens and drop ceilings to cover flaws, but it still needs cleaning, paint and carpet. There are dead bugs and abandoned mattresses, but the home is much larger than the others we saw and could be pleasant with reasonable efforts to clean and rehab it. The lower level has three bedrooms, the upper level two bedrooms, and there are two sets of stairs, one between the floors and one acting as a separate entrance to the second floor.
So what do you get for under $75,000 within walking distance to Notre Dame? You can find a smaller, already rehabbed house or something larger and in need of some basic repair. To find something with more than 1,000 original square feet (not counting a refinished attic) and move-in ready you'll probably need to look in a higher price range, but there are options priced affordably for a house and you can find choices ready for occupancy or ready for a paint brush.