editor's update, 1/28/11: Eddy Street Commons has grown considerably. It has a handful of restaurants, retail, a fitness center and a bank. I've heard the apartments are leasing well, but the office space not as quickly. There are 25 townhomes built at "Champions Way." For updated information on the townhomes, including sales prices and current photos, visit our January 2011 update on Champions Way at Eddy Street Commons.
Eddy Street Commons is open, despite the reportedly stalled state of significant pieces of the project . Eddy Street is open to traffic and lined with new construction between Napoleon and Edison/Angela. The buildings contain restaurants/retail at ground level with apartment or office space above. There are still incomplete interiors but there is a feeling of activity as you walk through.
Initial reaction is mostly positive, with some criticism that the area is overly planned and synthetic. A common question is "Can Eddy Street Commons become a memorable college town when it lacks a bar, contains mostly chain restaurants, and housing that is not intended for students due to age restrictions and prices?" I'd follow that with "If Eddy Street Commons isn't intended to be a social space for students, who is the target market?"
Feel free to share any reaction you have to Eddy Street Commons in the comments.
Here are several photos taken November 6th, 2009.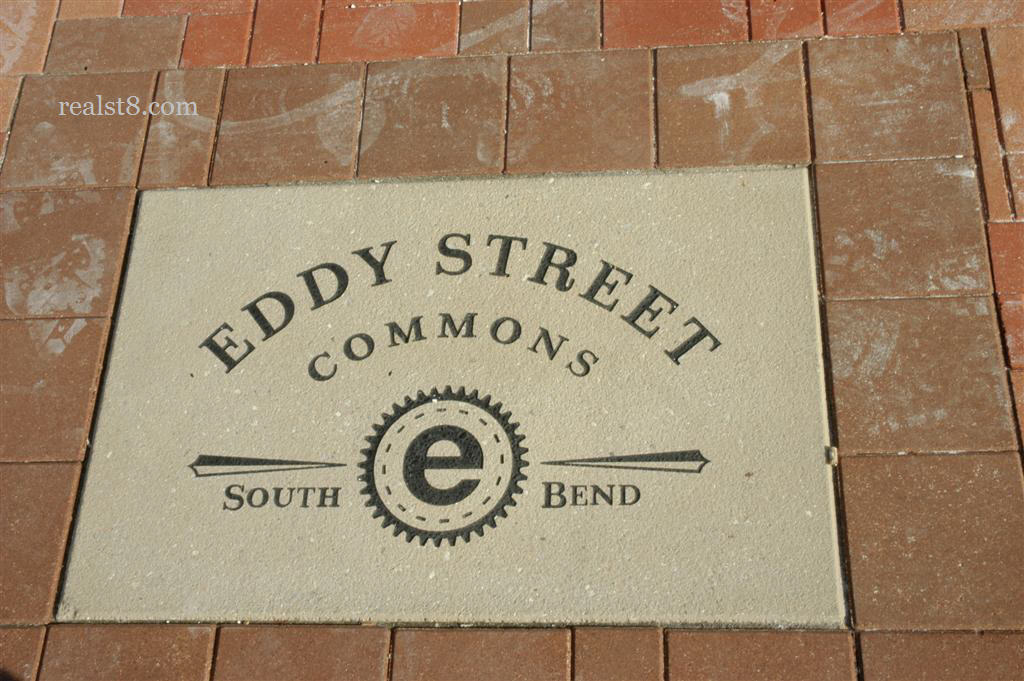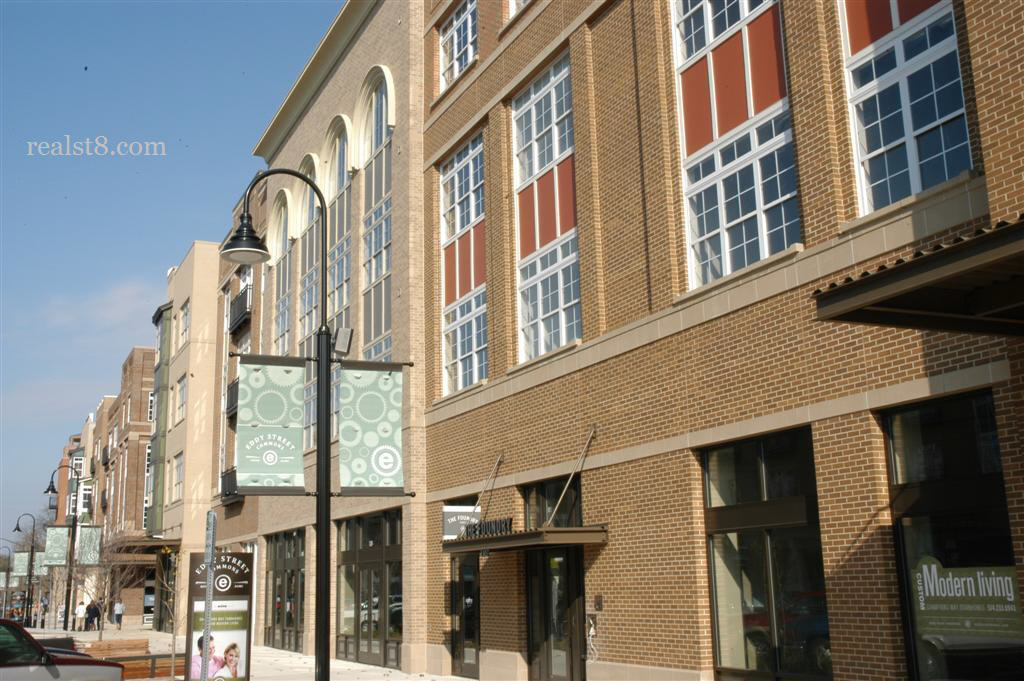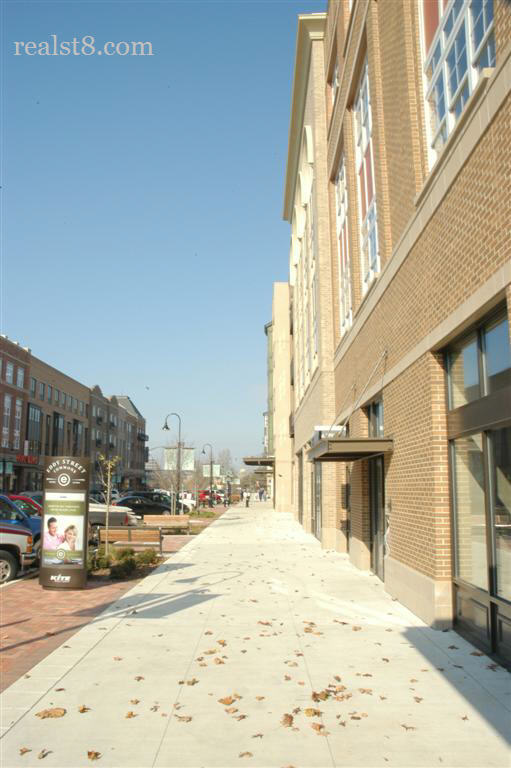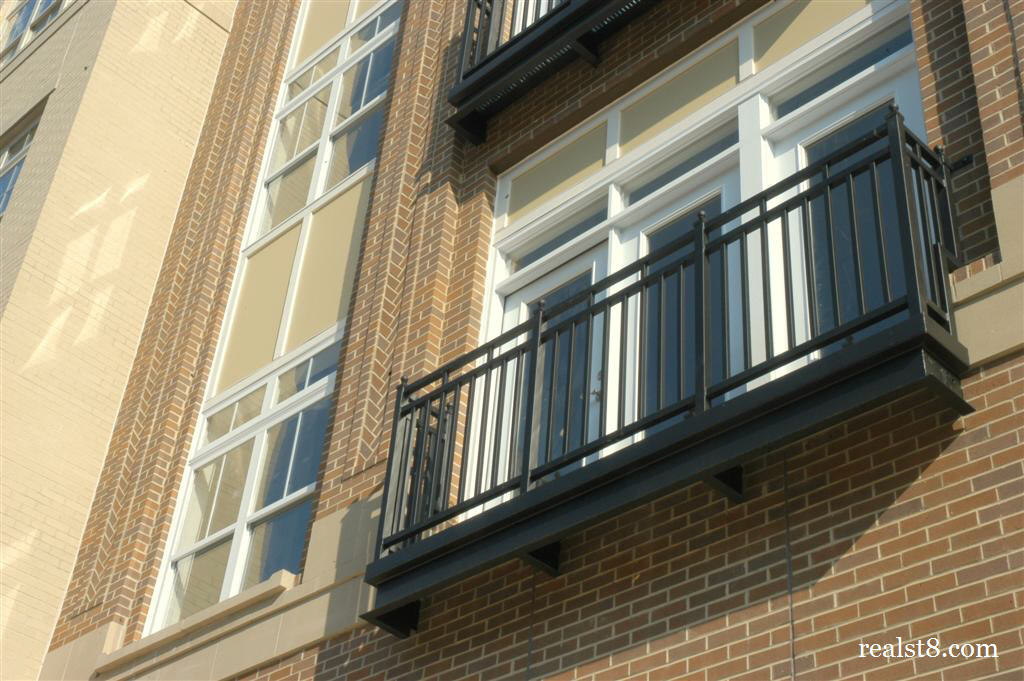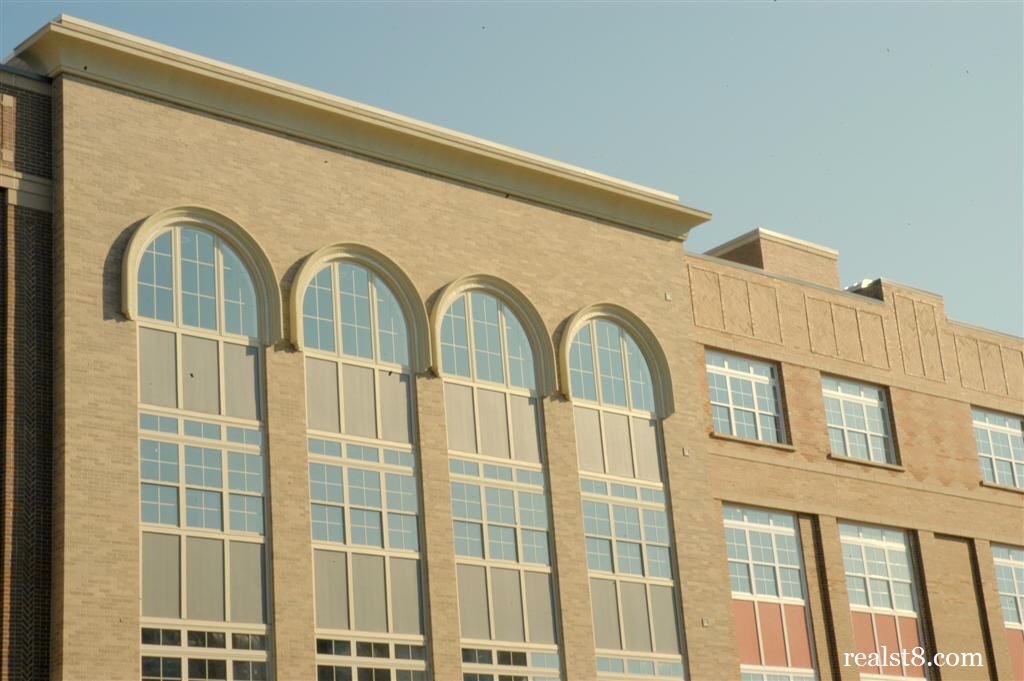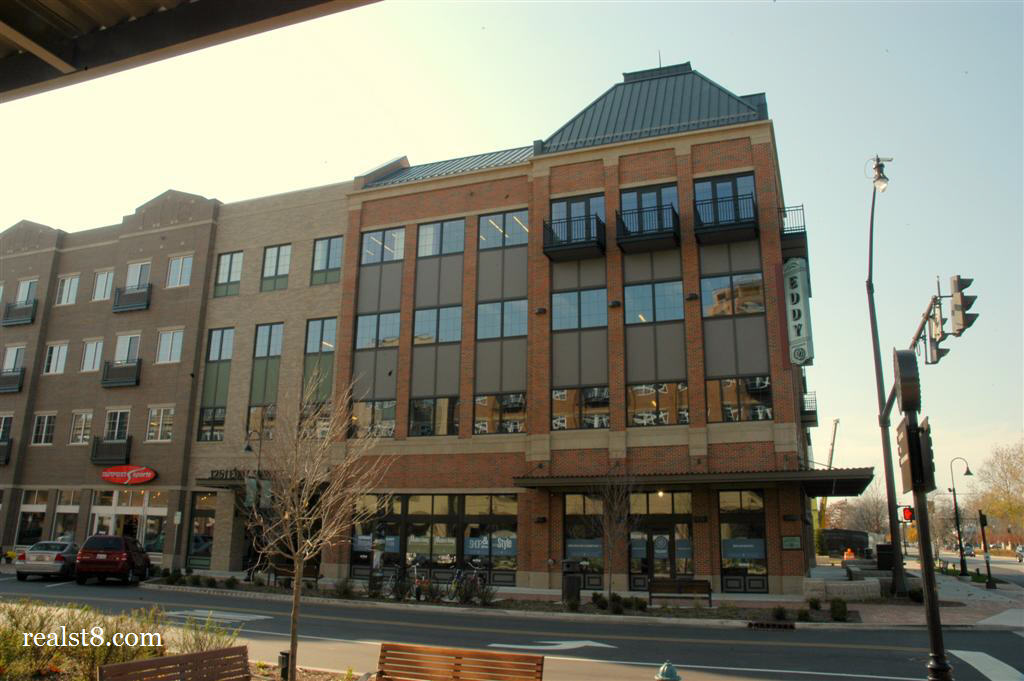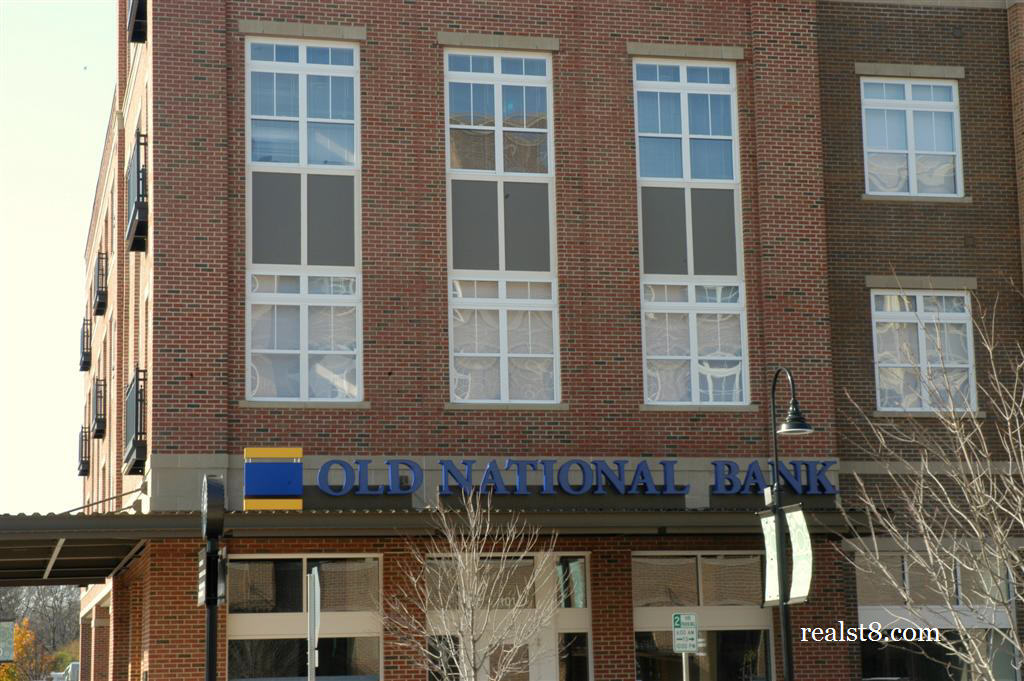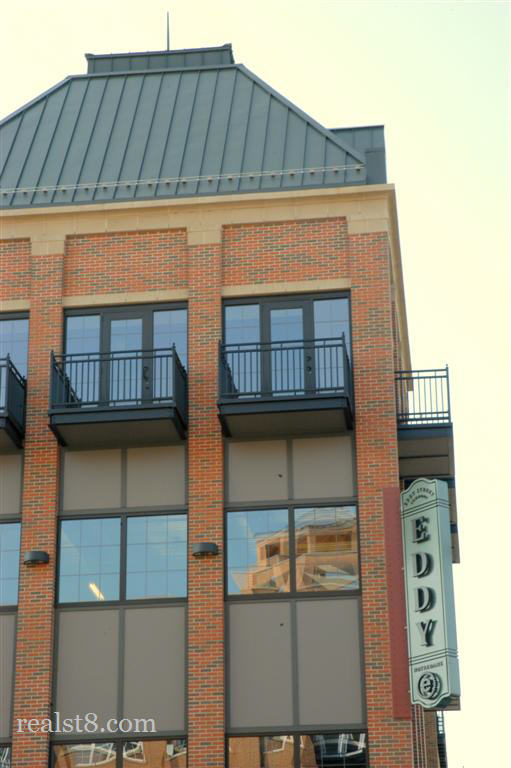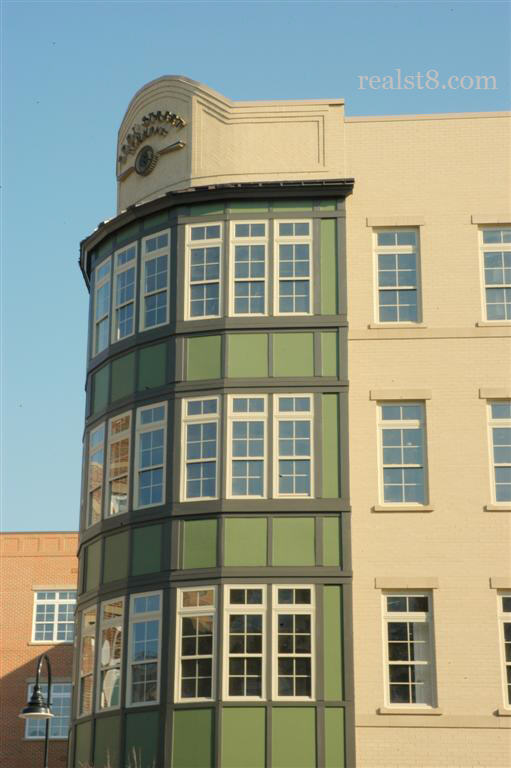 I took this from the top of the parking garage to show the proximity to campus (the Golden Dome is visible in the background). This view will be blocked if the planned Marriott Hotel is built according to the site plans.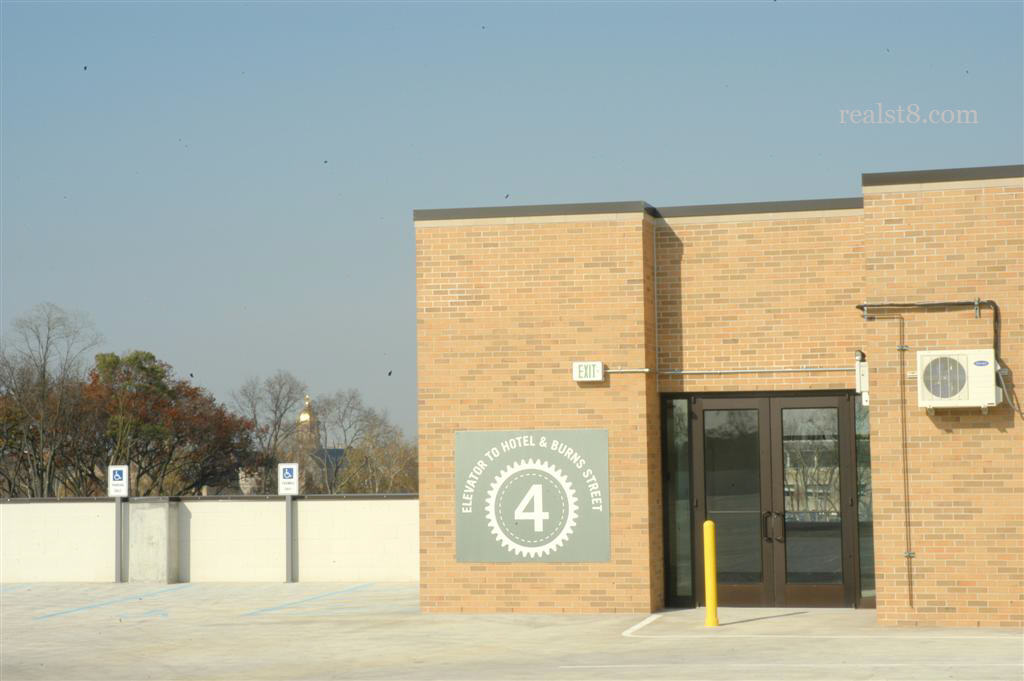 This is another view from the top of the parking garage. It shows ongoing construction of the Champions Way Townhomes. The model unit will reportedly be complete late in November.