Here's the slightly delayed, but still earliest and best, market report for April. I've been thrown off my schedule while looking after a
major development
in my life, but am now getting back to my regular writing timeline.
The South Bend Area MLS records show that in April 2010:
262 residential properties sold
458 residential properties went under contract
653 properties were newly listed or re-listed for sale (that is not a count of all homes for sale, just those listed inApril)
The 262 sales add up to $27.65 million in volume. That is about 14% higher than March 2010 and about 32% higher than April 2009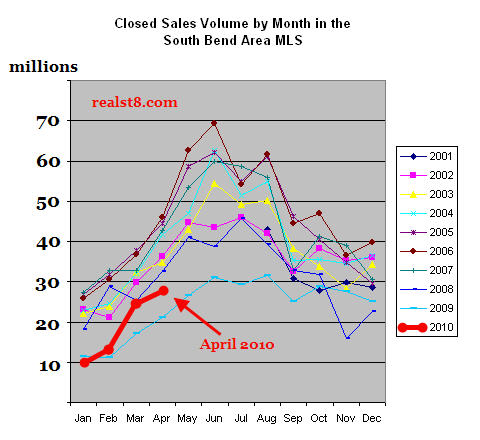 Sales Prices
The high price sale was 51443 Megan Ct in the Shamrock Hills neighborhood of Granger. It sold for $885,000 on 4/1/10. It was listed for sale in August 2008 for 1.3 million.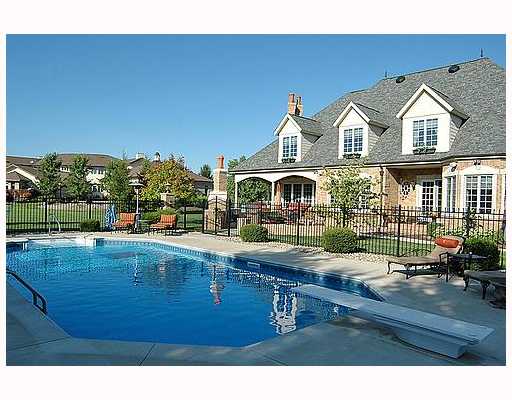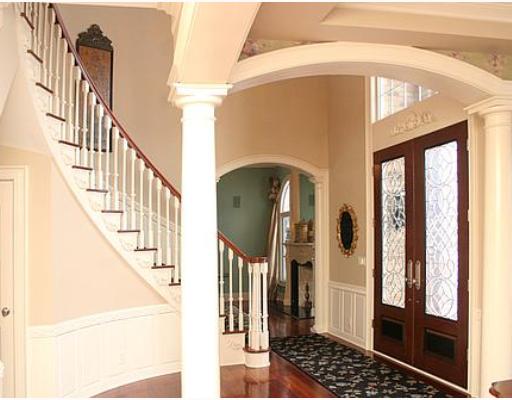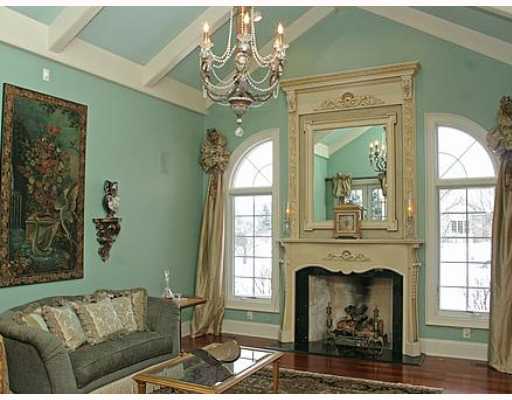 The next three highest price sales were in Granger's Covington Shores neighborhood:
14254 Shoreline sold for $545,000 on 4/16. It was listed for sale in April 2007 at $695,000.
51285 Amesbury Way sold for $500,000 on 4/23. It was listed for sale in March 2010 at $520,000

51380 Coveside Drive sold for $480,000 on 4/7. It was listed for sale in April 2009 for $560,000
Lower priced sales:
17 homes sold for $10,000 or less.
80 homes sold for $50,000 or less.

Financing
Cash sales were the most significant by number of transactions, with 92 sales.They were followed by FHA loans accounting for 85 sales, and conventional loans, accounting for 70 sales. "Other financing" like seller financed sales and lease options accounted for 8 sales and VA loans led to 7 sales.
Conventional loans accounted for the greatest sales volume, at 12.82 million. FHA loans followed with 9.26 million and cash sales accounted for 4.03 million. VA loans financed 0.81 million in sales and other financing led to 0.72 million in sales.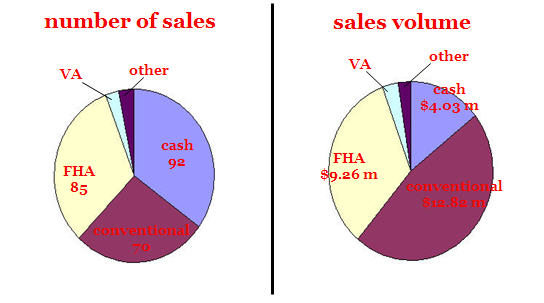 Notre Dame Area condos
139 Clancey Street in Dublin Village sold on 4/16 for $225,000. It was listed 8/28/2009 for $299,900 and last sold 3/11/07 for $267,365. That's down about 16% in just over 3 years. There are now six townhomes for sale in Dublin Village, priced from $184,900 to $237,900.
There were three sales in the Woodbridge condos:
18133 Stoneridge F at $65,000 with $2,500 in seller concessions
18133 Stoneridge E at $55,000
18155 Stoneridge C at $36,750 – a Fannie Mae sold foreclosure
New Construction Sales
The most expensive new construction sale reported in the mls is 19241 Copper Brook Drive, which sold for $232,000
Weiss Homes reported the 4 other new construction sales, at:
$188,105,
$151,918,
$149,900, and
$197,090 with $18,872 in seller concessions