The South Bend Area MLS records show that in September 2010:
220 residential properties were sold
176 residential properties went under contract

406 residential properties were newly listed or re-listed for sale (that is not a count of all homes for sale, just those listed in August. There are 2,295 homes listed for sale in the SB MLS as I write this)
Those 220 sales add up to $24.98 million in volume. That is about 1.4% higher than in August 2010 and about the same as September 2009.
Here is the long term graph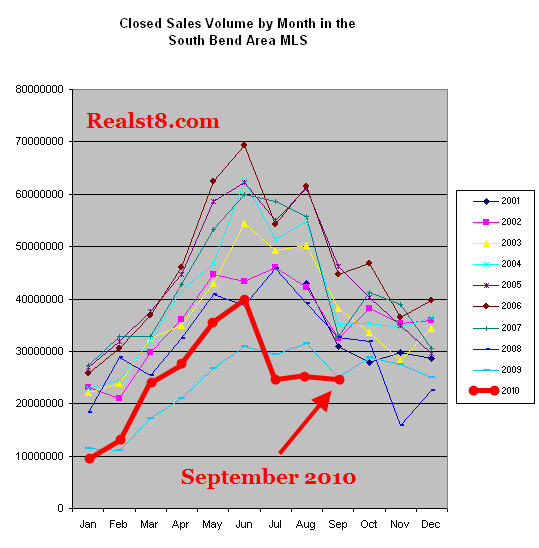 Real Estate Sales Prices
The high price sale for September 2010 was 104 Conestoga in South Bend off Jefferson Road. It sold for $775,000 on 9/7/10. It was originally listed for $850,000 on 2/18/2010.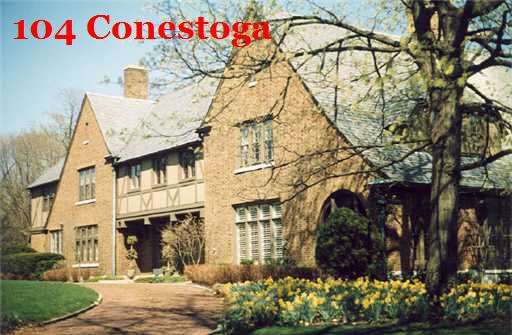 Other high price sales were:
51820 Harborough Drive in Granger's Covington Shores for $550,000. It was listed for $665,000 on 9/23/2009 and previously sold for $617,000 in January 2009 and $610,000 in November 2007.

18263 Berger Street near Notre Dame in South Bend for $482,500. It was listed for $559,000 on 4/19/2010.

3230 Topsfield in South Bend's Deer Run for $450,000. It was listed for $1.25 million on 3/9/2007 and previously sold for $850,000 in September 2006.

15852 Ashville Lane in Granger's Quail Ridge South for $449,000. It was listed for $479,900 on 5/17/2010 and previously sold for $462,500.

1808 Jefferon Road in South Bend for $425,000. It was listed for $650,000 on 4/8/2010.

There were 11 sales below $10,000 and 84 sales below $50,000.
Here are all the sales prices at a glance: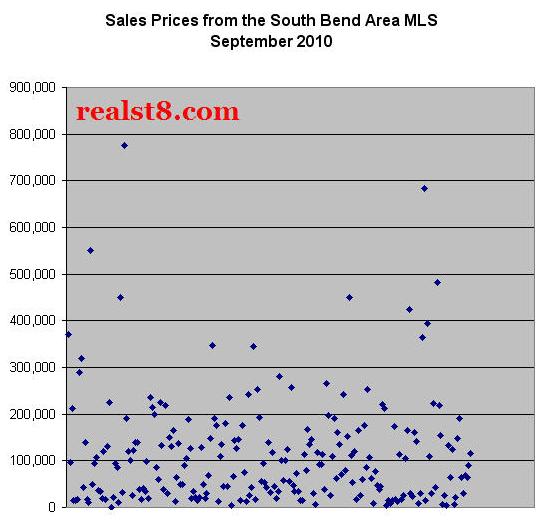 Financing
Cash sales account for the greatest number of September's sales and conventional mortgages made up the largest portion of sales by volume. VA and other types of financing, such as lease-option and owner financing, remain comparatively rare by the numbers.
More Questions?
If you are considering the purchase or sale of property in the South Bend – Mishawaka – Granger – Notre Dame Area and want a no-pressure, no-hassles consultation with the Realtors behind the South bend Area Real Estate Blog, please contact us. We're friendly and candid and if we can't help you, we can probably point you in the right direction. Also, watch for more details on sales in niche markets like Notre Dame condos and new construction homes in coming posts, or feel free to ask questions in the comments. We can't always answer them immediately, but do read them and try to incorporate them in future posts.