238 sales were reported for the month of September 2009 in the South Bend Area MLS, for a total sales volume of $24.97 million.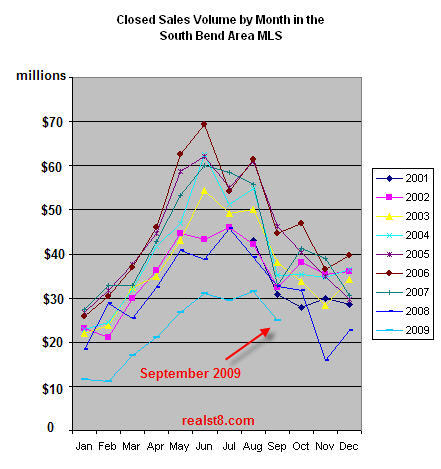 Prices
The high price sale was $420,000 for 51385 Amesbury Way in Granger's Covington Shores neighborhood. The owner had been trying to sell since 6/2007 and started with an asking price of $549,000. The home was listed for $450,000 at the time of sale.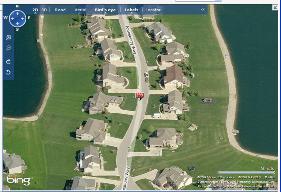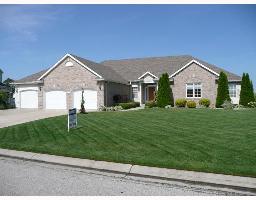 The low price sale was $4,000 for 919 Sherman in South Bend, a 4 bedroom, 2 bath 1,632 square foot house. The bank selling it started at $10,500 in 11/2008 and it was listed at $6,500 at the time of sale.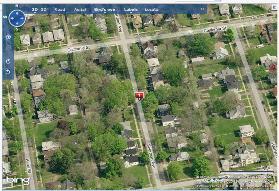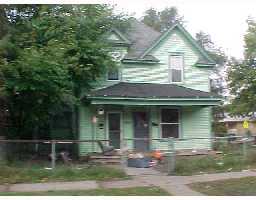 All reported sales prices are represented on the scatter graph below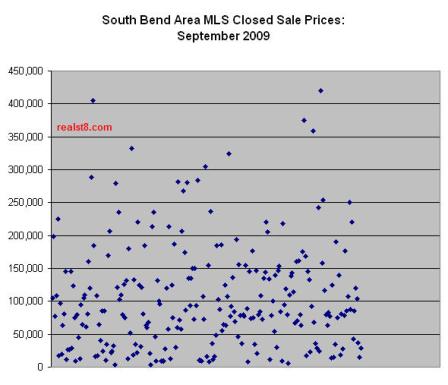 If you break sales prices down to the $ per square foot level, the sales topped out at $149.09 per square foot, for the above mentioned sale at 51385 Amesbury. The low priced sale works out to be $2.45 per square foot. This is not encouraging news for the 129 homes listed for sale at $150 per square foot or higher.
Financing
FHA loans continue to become more common. In September they accounted for 40% of all sales. If you only consider the 71 sales between $50k and $100k, the FHA financed percentage rises to 75% or 3 out of every 4 sales.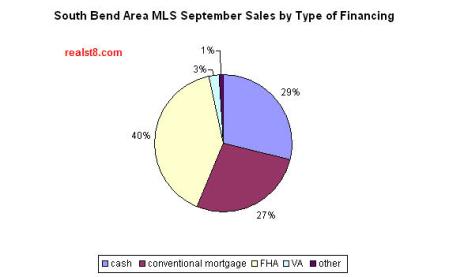 Condos and Townhomes
The condo market continues to be slow. There are two reported sales for the month of September.
In the North Shore Club, a 1987 built 3 bedroom, 2.5 bath unit with 2,693 square feet, a 2-car garage and river views sold for $283,900 to a cash buyer. It was listed 7/27/09 at $299,900.
In the Stonebridge Villas, a 2007 built 2 bedroom 2 bath unit with 1,715 square feet and a 2-car garage sold for $214,000 to a buyer with conventional financing. It was listed 10/29/07 and was priced at  $219,900 at the time of sale.