January is always a slower time for real estate in South Bend. Most years since 2001 it has been the slowest in terms of total volume of sales.  In January 2009, the 124 closed sales yielded a sales volume for the Greater South Bend-Mishawaka MLS that was just over $11.46 million. That is only the third month since August 2001 (the furthest back the computerized records for our mls reach) Â that sales haven't exceeded $20 million. The other months were January 2008 and November 2008. We've just had our most sluggish month in recent history, saleswise. One month ago (December 2008) had $22.61 million in sales and one year ago (January 2008) had $18.26 million.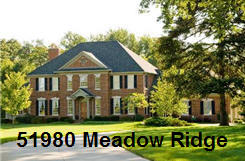 The highest price sale in January 2009 was $750,000, at 51980 Meadow Ridge Court in Granger. It was listed for $865,000 in October 2008 and closed January 30th. The sellers appear to be the first owners since they bought it from Rans Custom Builders in March 2007. They also lost money on the sale. They paid $760,000 when they bought the house. They also paid Realtor and closing fees when they sold it.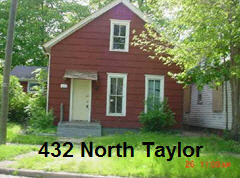 The lowest price sale for January 2009 was $800, at 432 North Taylor Street in South Bend.  The mls remarks for the sale state "property under demo order per code," and the house last sold for $14,000 in May of 2004.
There were two condo/townhouse type sales near Notre Dame:
The builders at Irish Crossings closed a sale at $422,795.
The seller of 1520 Wildflower Way in the North Shore Club accepted $114,000 for a 3 bedroom, 1.5 bath condo, which had been on the market since September 2008.
Here are all the closed sales prices from the South Bend MLS in January 2009, at a glance: