Foreclosures continue to make the headlines, yet they've been difficult to search online. There are a few subscription sites that offer details on bank owned homes, but many of the homes on those sites have already sold. 
Today, I'm happy to open a beta version of realst8.com's South Bend Area Foreclosure Search. It is in development and has a few bugs, but you can search all the bank owned properties listed for sale by a Realtor in the Greater South Bend-Mishawaka MLS by map or on a table. You can also filter the results displayed by city, number of bedrooms, or zip-code.
Map View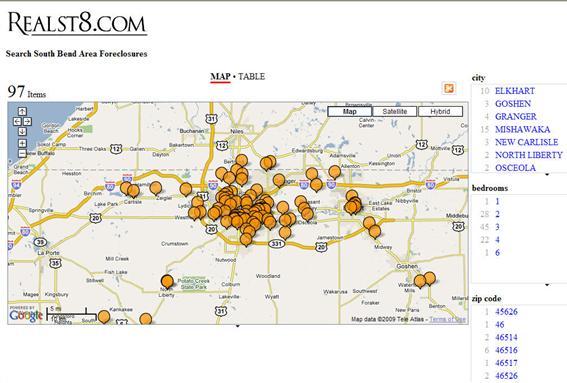 Table View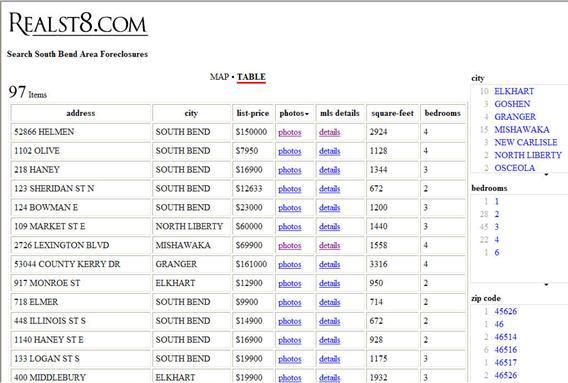 This foreclosure search is beta, so it is likely to change both form and function in the future. In the meantime, please try it and send feedback. Are there any details you wish were displayed that aren't? Do you wish you could search by "days on the market" or sort by 2007 tax bills? Send me feeback by e-mail or in the comments and I'll try to make it more useful.