Condos have been the South Bend Area's biggest real estate bubble. Prices and interest rose dramatically over the past several years as football fans, students and investors seemed to have a boundless appetite for real estate without the maintenance. And hundreds of new units were built or announced.  Some of the projects have sold well, some evaporated before a shovel hit the earth, and some are still under construction.
In the last 90 days however, I can only find 6 closed sales for condos or townhomes in St. Joseph County.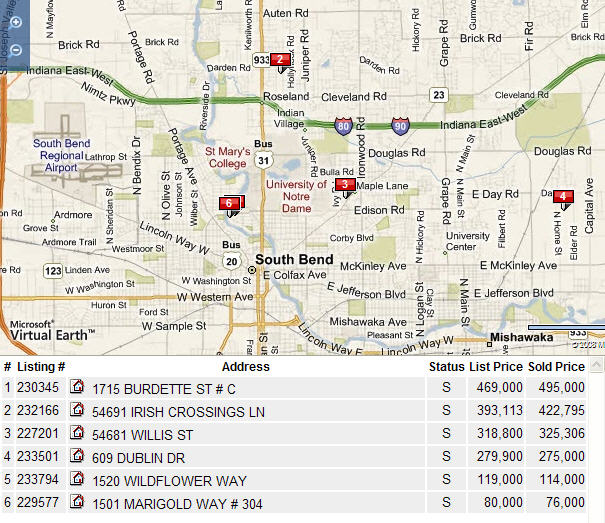 That is despite the fact there are at least 125 condos for sale this morning.
Below is a list of most major condo and townhouse communities in the area. Here's your chance to comment on, or ask questions about any of these condos and get answers. Feel free to ask about any areas I left out as well. I'll answer the questions I can.  I've also invited a number of developers, residents and others with knowledge of the area's condos to watch the thread and contribute. They may be able to answer the questions I can't.
It's an open forum, so say what you wish. Please be civil.Â
South Bend Condos
American Trust Place
Dublin Village
Eddy Street Commons
Irish Crossings
Ivy Quad
Jamison
Keenan Court
Northshore Club
New London Lake
North Douglas
Oak Hill
River Point
Stadium Village
Topsfield
Wexford Place
Woodbridge
Mishawaka Condos
River Walk Townhomes
Sedgewick House
Stonebridge
The Forest
Townes at Kamm Island