The Townes at Kamm Island Park by IronWorks of Mishawaka is a mouthful of a name, and the proper tag for the Mishawaka condos on the south side of the river near the 100 Center. They now have a building ready for residents, and that makes it seem like a good time to talk about them and to hold them up to public scrutiny in the comments.
We won't belabor the features here; they're expensive, newly-built condos and look the part. They start at about $270,000 and have a suitable number of options and upgrades available. The end-unit model would please most anyone and runs $400,000. The plans vary from ~2,100 to ~2,700 square feet, with first floor master suites and attached 2-car garages. If you want the fine print contact me and I'll take you through the details.
Outside, they don't look like every other condo. What do you think, did they strike the right note?
Front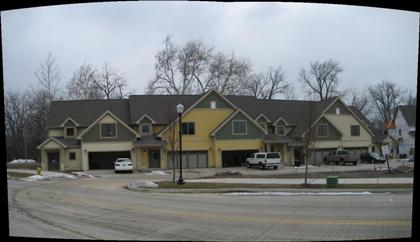 Rear – from Kamm Island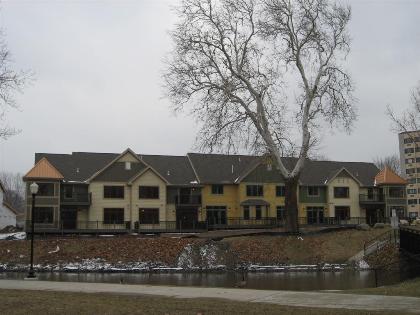 Alternate view from Kamm Island: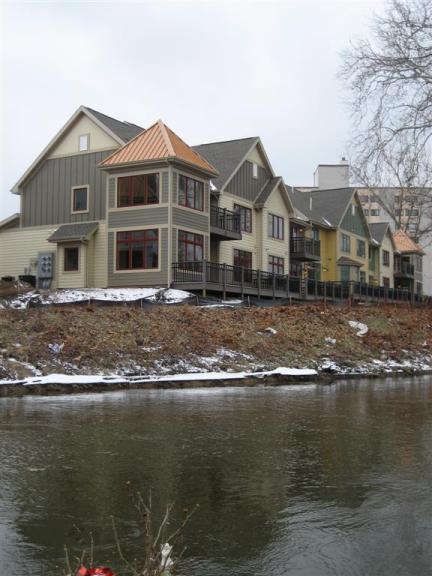 View from upper balcony

Update: The first two Townes at Kamm Island condos were sold in May 2008, for $340,000 and $399,800. There is now also a listing in the local mls.